Affordable Dentures & Dental Implants

Teeth on 4 Dental Implants for Denture wearing patients

Average price $19,000
per arch
Right Choice price $9995
per arch
All-inclusive per arch with a Fixed Hybrid.
Tri
Lor
base with multi layered pmma teeth to provide a long lasting smile that
will lock into place. In fact, once these are locked in, only your dentist can remove them so there is no worry that it will pop
out or slip. The results are life-changing! Call today to learn more




Dental services and Denture Solutions
Average price Right Choice price

Single dental implant with abutment and crown
Full sized implants to snap in dentures
Mini dental implant
Zirconia crowns
RightFit 3D Dentures (3D printed)
RightFit Hand crafted dentures
CT scan
Hybrid T-on-4 Replacement Bridge

1805 E. TH street
Jeffersonville IN
1-812-725-7500
Office hours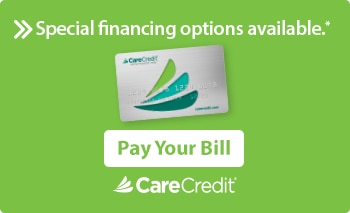 *Our low price guarantee means we will not be beaten on price for services not covered by Dental insurance. Bring in an
treatment plan from any Licensed Dentist and we will beat the total treatment plan price by 10% for any identical Dental
services that we offer. Subject to verification.

Dental insurance patients get a 10% discount on covered Dental services with an itemized treatment plan from a
Licensed Dentist.

Payment option for patients with approved credit through CareCredit for up to 60 months are available.

$3750
$1500-2500ea
$1000-1500ea
$1650
$2250ea
$3000 to $5000ea
$500
$7000

$1875
$599ea
$
2
99ea
$825
$399ea
$1595ea
$199
$2599

General Dentistry services

New patient exam with x-ray and cleaning
Extractions
Bone grafting
White fillings
Crowns bridges
Panoramic x-ray

$99
$99-$199
$400 per site
$99 per surface
$1200ea
$49

12:30pm - 5pm
12:30pm - 5pm
12:30pm - 5pm
12:30pm - 5pm
Closed

Right Fit 3D Dentures click
HERE

Custom designed on a computer and 3D printed on the most advanced
equipment available. High quality NexDent 3D material. Don't let the price
fool you, These dentures look and fit better than anyone else high end
premium denture costing thousand more! 3D dentures are stored on the
cloud so you never have to worry about paying full price for replacements. If
you lose or damage your dentures beyond repair a new one is just a phone
call away.

3D Dentures do require special imaging designing. You must have an
acceptable denture for scanning. An annual re-care visit is all that is need for
data cloud storage. Compared too cheap economy dentures at the big box
Dental office, the choice is clear where the real affordable dentures are.

Providing affordable dentures and dental implants to Jeffersonville, Clarksville, Sellersburg, New Albany Indiana, Louisville, Lexington,
Frankfort, Shelbyville Kentucky and surrounding areas

Phones are only
answered between
9:30 am to 12:00 am
Mon-Thursday